Sitemap
---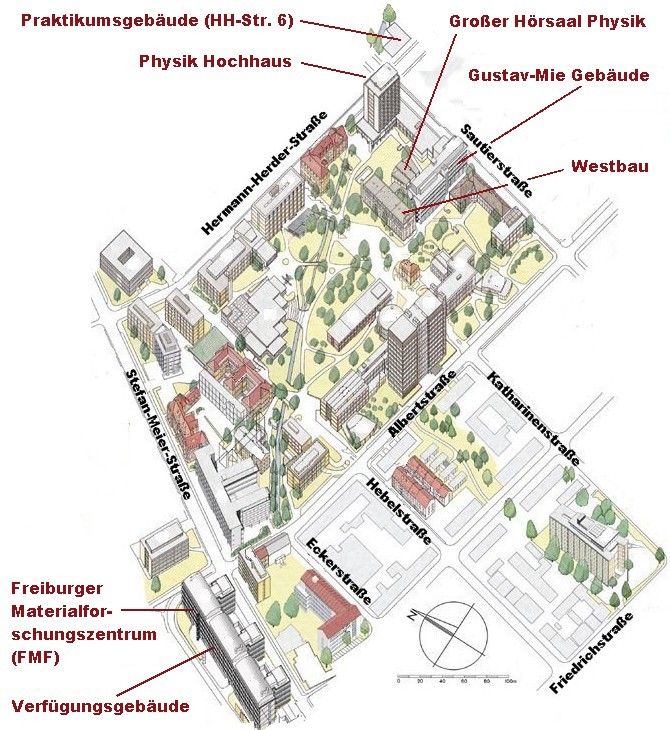 Laboratories and offices of the Freiburg Cluster Group are located at the
Freiburger Materialforschungszentrum (FMF)
Stefan-Meier-Str.21, D-79104 Freiburg
and at the
Verfügungsgebäude (VF),
Stefan-Meier-Str.19, D-79104 Freiburg.
Please call a
group member
if you stand in front of a key card access door.
Travel information by train or car can be found here.
Collaborations
---
Freiburg-type cluster sources around the world
---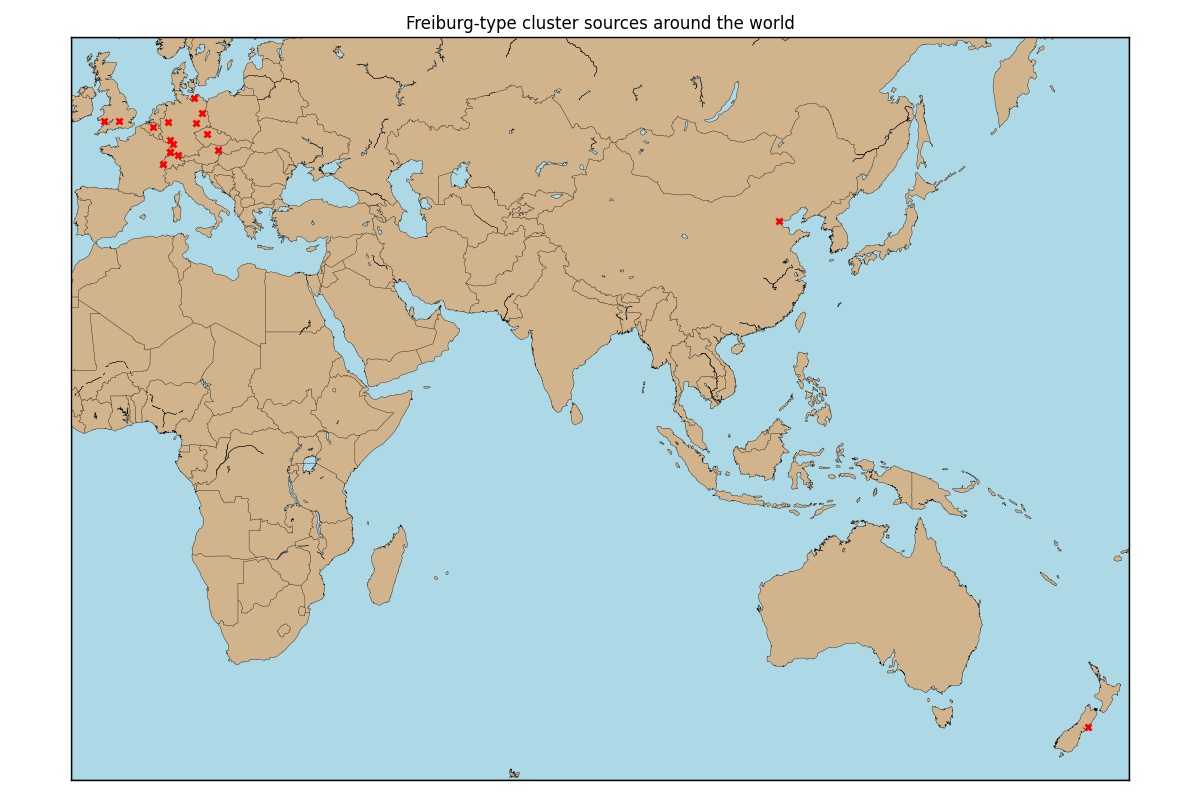 Useful Links
---
Institutions of the Physics Institute
Related Groups at the Physics Institute
Miscellaneous
Imprint
---
Legal information
Publisher: Prof. Bernd von Issendorff
Physikalisches Institut
Albert-Ludwigs-Universität Freiburg
Physikalisches Institut
Albert-Ludwigs-Universität Freiburg
Hermann-Herder-Str. 3
79104 Freiburg

Tel. +49 761 203-5726
Fax +49 761 203-5955
Webmaster: Bernd von Issendorff
E-Mail: bernd.von.issendorff@physik.uni-freiburg.de
Subpages may be maintained by other persons.
Responsibilities
Privacy Policy
Responsible institution for data protection purposes
Albert-Ludwigs-Universität Freiburg
Friedrichstraße 39
79098 Freiburg
Data protection representative
Albert-Ludwigs-Universität Freiburg
Datenschutzbeauftragter
E-Mail: datenschutz@uni-freiburg.de
Your rights
You have the right to receive information on the personal data retained when you visit the website and/or have retained data that is incorrect corrected.
You also have the right to demand that your data be deleted or that the processing thereof be restricted as well as to object to the processing of your data.
You have the right to file a complaint with the regulating authority if you believe that the processing of your personal data is in violation of the law.
The responsible regulating authority is Baden-Württemberg's state commissioner for data protection and freedom of information(Landesbeauftragte für den Datenschutz und die Informationsfreiheit).
Fastcounter
Unsere Website verwendet den Besucherzähler Fastcounter. Betreiber von Fastcounter ist der Stefan Dreher, Tulpenweg 31, 24837 Schleswig, Deutschland. Fastcounter ist ein kostenloser Besucherzähler, welcher die Besucher und Seitenaufrufe auf dieser Internetseite analysiert und auswertet. Dabei werden IP-Adresse, Datum und Uhrzeit der Anfrage, Browsertyp, Browsersprache, Bildschirmauflösung, Referrer und Gerätetyp ausgelesen und an den Betreiber von Fastcounter übertragen. Alle Daten werden SSL-verschlüsselt übertragen und selbstverständlich nach den Richtlinien der DSVGO vollständig anonymisiert und ausgewertet. Die IP-Adresse wird während der Übertragung pseudonymisiert, sodass keine personenbezogenen Daten an den Betreiber von Fastcounter übermittelt werden.
Der Datenerhebung und -speicherung können Sie jederzeit mit Wirkung für die Zukunft widersprechen. Um einer Datenerhebung und -speicherung Ihrer Besucherdaten für die Zukunft zu widersprechen, können Sie unter nachfolgendem Link ein Opt-Out-Cookie von Fastcounter beziehen, dieser bewirkt, dass zukünftig keine Besucherdaten Ihres Browsers bei Fastcounter erhoben und gespeichert werden: https://www.fastcounter.de/de/privacy/28695.htm. Dadurch wird ein Opt-Out-Cookie mit dem Namen "privcookie" von Fastcounter gesetzt. Bitte löschen Sie diesen Cookie nicht, solange Sie Ihren Widerspruch aufrecht erhalten möchten.
Weitere Informationen finden Sie in den Datenschutzbestimmungen von Fastcounter: https://www.fastcounter.de/datenschutz.html.